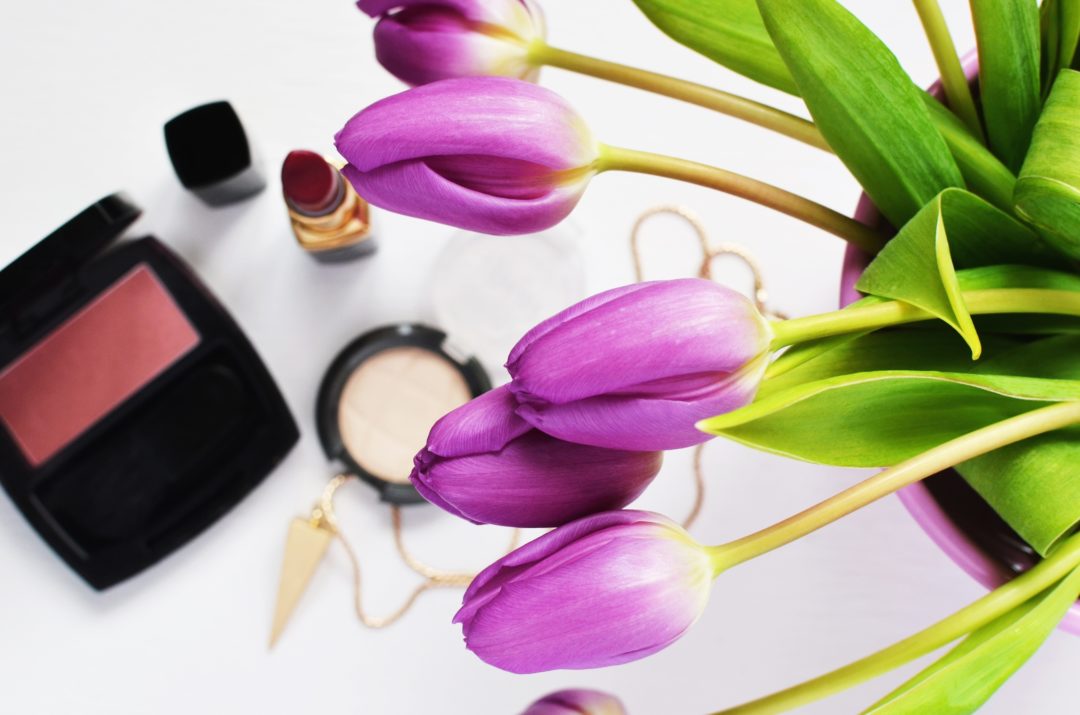 Tired of Instagram makeup that makes pretty young girls look like they've fallen into a paint pot? Here is a minimal makeup kit, that makes for a tasteful face every day.
I don't know about you, but I'm quite glad that the days of "Kardashian Contouring" finally seem to come to an end. Makeup doesn't have to be complicated to be fun, as people like Violette_fr prove every day. We only need a small range of products to look fantastic, here's the proof.
Minimal makeup kit: What you don't need.
Primer: Honestly, I've tried plenty in hope of finding the cause for this product. I haven't. I do admit that there are primers that blur your pores. But they're made from so much silicone that it makes 90s Pamela Anderson look like a minimalist. Just use a good moisturizer and make sure that it's base is compatible with your foundation.
Baking powder: Jesus Christ!! Pressing tons of powder onto your skin and then brushing it off again? Seriously?? This was invented by Kylie Jenner so she can sell loooads of powder. Because nobody tells you that a pot of Laura Mercier Translucent Setting Powder will last you a lifetime. (If used as instructed by someone with brains.)
10 different eyeshadow palettes: You need one of those in your minimal makeup kit. Two tops (one for basic nudes and one for brighter, colourful days).
A huge collection of brushes. When it comes to foundation and setting, there are tons of products on the market that you simply don't need. Especially when you have 10 perfectly fine fingers attached to your hand.
Let's get down to it.
Foundation. A must-have for every evening look and a girl's best friend when you tend to redness or spots. If your skin is in great condition without special needs, a tinted moisturizer will also do.
Concealer: I always go for an allrounder that can take care of both dark circles and spots. On good skin days, I only wear concealer and leave my foundation alone.
Rouge & Bronzer: Find a palette that fits your skin tone. I know that there are tons of fantastic highlighters out there that can really make a look, but esp. in summer they can look too much.
Eyes: A liquid liner, a mascara and a neutral-toned palette with nudes, darks and shimmer make a huge range of looks possible. Kajals are overrated. You need to brushes: a fluffy one for blending and a flat one for putting on glitter/shimmer eyeshadow. The narrow side can also be used for eye lining (hence no Kajal needed).
Brows: A product like the Smashbox Brow Tech To Go come in handy as they are part pencil/part eyebrow mascara.
Lips: Ok, here's my weakness. I own loads of lipsticks. And while I think it's awesome to have a minimal makeup kit, I just love them lipsticks, matte glosses and co. Textures, colours… there are just way too many to love. If you want to force me to make a pick, I'd say: Go for a classic red that fits your skin tone (Lise Eldridge did a wonderful guide) and a nude for every day (personally I prefer nudes with a coral-tint).